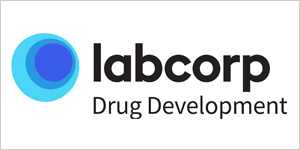 LABCORP CENTRAL LABORATORY SERVICES Sàrl
Labcorp is a leading global life sciences company that provides vital information to help doctors, hospitals, pharmaceutical companies, researchers, and patients make clear and confident decisions. Through our unparalleled diagnostics and drug development capabilities, we provide insights and accelerate innovations to improve health and improve lives. Learn about Labcorp Drug Development at www.drugdevelopment.labcorp.com, and Labcorp at www.Labcorp.com, or follow us on LinkedIn and Twitter @Labcorp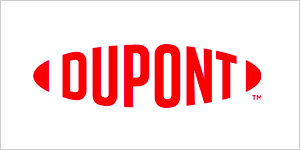 DUPONT DE NEMOURS INTERNATIONAL

Originally a chemical company, DuPont de Nemours has since begun its transformation to offer a wide range of innovative products in the fields of agriculture and food, construction, communication, transportation and renewable energies. Having identified several macro-trends such as the need to increase global food production, decreasing dependence on fossil fuels, protecting lives and the environment, and growth in developing countries, society focuses its research and development activities on technologies that meet these needs.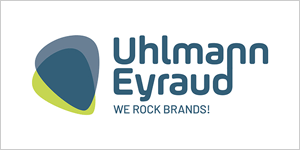 F. UHLMANN-EYRAUD

The company Uhlmann Eyraud S.A. sells medicinal and bodycare products that are available without a prescription. The company occupies a unique position in the sector thanks to its access to all sales points throughout Switzerland, its numerous relationships with retailers and experts, its sustainable customer relationships and its product expertise.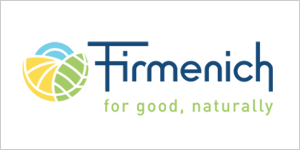 FIRMENICH

Firmenich is the largest private company in the perfume and flavor industry. Founded in Geneva in 1895, it is at the origin of a long list of great classics of fine perfumery and aromas that you enjoy every day. His passion for perfumes and aromas is at the heart of his success. She is renowned for her creativity, her ability to innovate, and her exceptional understanding of market trends. Every year, it invests about 10% of its turnover in research, reflecting its constant desire to understand, share and sublimate what nature offers.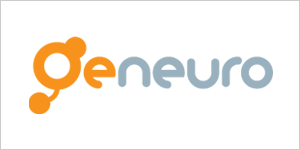 GENEURO
GeNeuro is a clinical stage pharmaceutical company developing a new approach to the treatment of autoimmune diseases, including multiple sclerosis (MS) and Type 1 Diabetes (T1D) associated with pathogenic proteins expressed by human endogenous retroviruses (HERV), viral genes that account for 8% of human DNA. This novel approach is the result of 25 years of research on endogenous retroviruses, including 15 within Institut Mérieux and INSERM, before the creation of GeNeuro in 2006.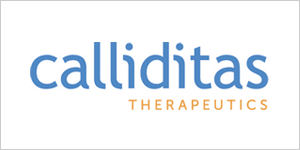 CALLIDITAS THERAPEUTICS SUISSE SA
Calliditas is a commercial stage biopharmaceutical company focused on identifying, developing and commercializing novel treatments in orphan indications, with an initial focus on renal and hepatic diseases with significant unmet medical needs. Calliditas also has a pipeline in orphan-focused indications. Calliditas has initiated a clinical trial in primary biliary cholangitis, and also plans to initiate a trial in head and neck cancer, with NOX inhibitor product candidate setanaxib. The securities of Calliditas Therapeutics are traded on Nasdaq Stockholm with the ticker symbol CALTX and on Nasdaq with the ticker symbol CALT.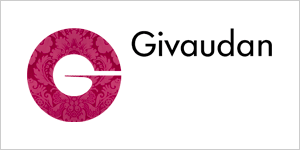 GIVAUDAN

Givaudan is the global leader in the creation of flavours and fragrances. In close collaboration with food, beverage, consumer product and fragrance partners, Givaudan develops tastes and scents that delight consumers the world over. With a passion to understand consumers' preferences and a relentless drive to innovate, Givaudan is at the forefront of creating flavours and fragrances that 'engage your senses'. The Company achieved sales of CHF 5.5 billion in 2018. Headquartered in Geneva with local presence in over 145 locations, the Company has almost 13,600 employees worldwide.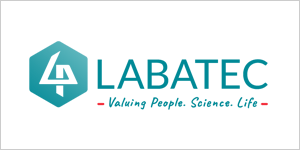 LABATEC PHARMA

As a private company based in Switzerland, Labatec is a pharmaceutical company with more than 50 years of experience in the production and marketing of high quality pharmaceutical products. Labatec develops and markets medicines that help improve the quality of life of patients around the world, in perfect synergy with the needs of the hospital and retail sectors. Made in Europe and approved by Swissmedic, products represent a trusted European pharmaceutical brand.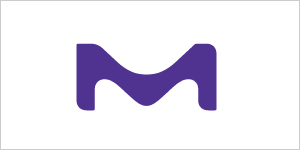 MERCK SERONO
The Merck Group, branded and commonly known as Merck, is a German multinational pharmaceutical, chemical and life sciences company headquartered in Darmstadt, with around 50,000 employees in around 70 countries. Merck was founded in 1668 and is the world's oldest operating chemical and pharmaceutical company, as well as one of the largest pharmaceutical companies in the world.Merck operates in Europe, Africa, Asia, Oceania and the Americas. It has major research and development centres in Darmstadt, Boston, Tokyo and Beijing.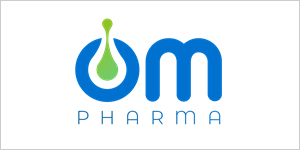 OM PHARMA

OM Pharma is a Swiss Biotech Pharma company fully integrated within Vifor Pharma. Founded in 1937 in Geneva, the company manufactures and distributes innovative products based on immumo modulation concept to prevent Respiratory Tract and Urinary Tract infections. The company has an historical international footprint more specifically in emerging market i.e. Latin America, China or Russia.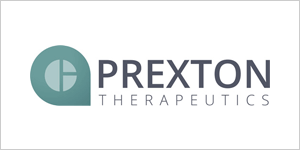 PREXTON THERAPEUTICS

Recently founded in Geneva, Switzerland, Prexton Therapeutics is developing novel mGluR4 PAM series, which were originally developed by Merck Serono, an affiliate of Merck KGaA in Darmstadt, Germany. The company believes that these compounds represent a unique opportunity to build a high quality development pipeline of therapeutics for Parkinson's disease.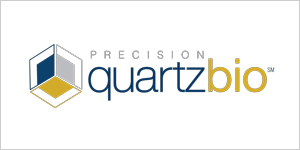 QUARTZ BIO

Quartz Bio is a Swiss-based company providing clinical bioinformatics services to the health sector. They use computational tools and biotechnological knowledge to analyse biomarker data from clinical trials. Their services are aimed at identifying subjects who will respond better to drugs, uncovering clinical biomarkers of interest and better understanding underlying disease mechanisms.
KBI biopharma
KBI Biopharma, Inc., a JSR Life Sciences company, together with its affiliates, is a global contract development and manufacturing organization (CDMO) providing fully integrated, accelerated drug development and biologics manufacturing services and expertise to life science companies. As a global leader in mammalian cell line development, with best-in-class modular technology and highly specialized solutions, KBI enables the life sciences industry to rapidly discover, develop and commercialize innovative medicines and vaccines. With each of its 500+ client partners, KBI works closely to personalize and rapidly accelerate drug development programs.
More information is available at www.kbibiopharma.com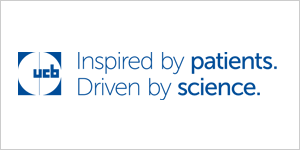 UCB FARCHIM

UCB is a global biopharma company, focusing on neurology and immunology. Our business is strong. Total revenue grew to €4.6 billion in 2018. We are around 7,500 people in all four corners of the globe, inspired by patients and driven by science.
INCYTE
Incyte is a global biopharmaceutical company founded on the premise that investment in strong science and the relentless pursuit of R&D excellence can translate into new solutions that can positively affect patients' lives. Our drug discovery and development efforts were founded in 2002 in Wilmington, Delaware, by a team of research scientists, chemists and biologists working in immunology. Today, we employ approximately 1500 people and have operations in the U.S., Canada, Europe and Japon.
Our unique expertise in medicinal chemistry and biology have enabled us to create a diversified portfolio of marketed products and clinical candidates, the majority of which were discovered by Incyte scientists. We are advancing a growing pipeline of medicines across two franchises: Oncology and Inflammation & Autoimmunity.